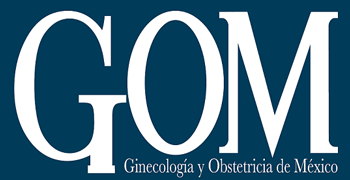 Search
Publication of
Federación Mexicana de Colegios de Obstetricia y Ginecología A.C.

Print version ISSN 0300-9041
Mission
The Journal Ginecología y Obstetricia de México (Ginec. Obstet. Mex.) is the official publication of the Federación Mexicana de Ginecología y Obstetricia. It publishes 12 issues and a supplement every year in Spanish with abstracts in English. Ginecología y Obstetricia de México accepts for publication original Works, Clinical Cases, Letters to the Editor, Editorials, book reviews as well as information on academic activities related to the discipline.