Servicios Personalizados
Revista
Articulo
Indicadores
Links relacionados
Similares en SciELO
Compartir
---
versión On-line ISSN 1028-5938versión impresa ISSN 0187-4705
Arch. Neurocien. (Mex., D.F.) vol.9 no.2 Ciudad de México jun. 2004
Arch Neurocien 2004; Vol. 9(2):120-122
TEMA SELECTO
What price glory? Freedom to box 2a. parte (Riesgos de daños neurológicos en la práctica del box amateur y profesional)
ENRIQUE OTERO,
JOEL PADILLA RUBIO
Neurology Subdirection, Manuel Velasco Suárez National Neurology and Neurosurgery Institute
Correspondencia:
Enrique Otero Siliceo
Insurgentes Sur No. 3877. Col. La Fama.
14269 México, D.F.

Recibido: 1 septiembre 2003
Aceptado: 26 septiembre 2003
A review of the available records indicates that there have been a substantial number of fatalities in primarily professional but also amateur boxers due to intracranial injuries sustained in the ring in comparison to the numbers of boxers at risk. The number of such fatalities has decreased steadily in recent years owing to different measures taken by boxing authorities to decrease the physical hazards in the ring and to improve monitoring of boxers during bouts by referees and physicians. The considerable concern about the longterm effects of repeated brain injury as the result of boxing in producing chronic encephalopathy is adequately justified by the many studies of live boxers and pathologic examinations of brains of former boxers made and recorded over the years since 1952. These indicate clearly a significant relationship between the numbers of bouts fought and the presence and severity of chronic encephalopathy.
Neurologic impairment as measured by the chronic traumatic brain injury (CTBI) scale seems related to boxing exposure. Scores are analyzed in relation to boxing exposure (number of bouts), among 30 boxers:
11 were found to be normal (CBI score=O)
12 showed mild deficits (CBI score=1-2)
4 were moderately impaired (CBI score=3-4)
3 showed signs of severe impairment (CBI score > 4)
High-exposure boxers (Le., those with > or = 12 professional bouts) have significantly higher CBI scores (mean (SD), 2.6 (1.9)) than low-exposure boxers (mean (SD), 0.3 (0.7)) (P<. 001), indicating that neurologic impairment as measured by the CBI scale seems related to boxing exposure.
Serious acute intracranial injuries from boxing are a recognized, albeit rare, event. Acute brain injuries such as concussion, hemorrhage, and contusion are easily recognized because of their rapid onset of neurological impairment. The sequelae of such injuries range from transient diminished cognitive function to irreversible brain damage and, on occasion, death. The more serious injuries are certainly minimized as a result of regulatory policy, improved medical awareness, and the use of safety equipment. The incidence of serious acute head injury in amateur boxing and noncompetitive boxing is lower than that found in the professional ranks. One survey of instructional boxing in U.S. Marine Corps basic training during an 8-year period detected only three serious acute brain injuries incurred by approximately 180,000 participants, equating to one serious head injury per 60,000 participants. Serious head injuries constituted an extremely small percentage (0.3%) of the approximately 1,100 total boxing-related injuries surveyed during the period. A review of the data leads us to conclude that the risk of serious head injury in a well-supervised, instructional boxing program is relatively minima!.
The neurological complications related to boxing include dementia. Boxer's dementia is generally associated with severe motor impairment. The neurologists should draws attention to the possibility of cognitive disorders without motor impairment in the neurological complications of boxing.
Described nearly 70 years ago as the 'punch drunk' syndrome, dementia pugilistica has recently received increasing attention in both the medical and lay press. Given the similarities between Alzheimer disease and dementia pugilistica, in a laser microprobe mass analysis of aluminum and iron content in the hippocampus and in the inferior temporal cortex in 2 cases of dementia pugilistica (DP), 4 cases of Alzheimer's disease (AD), and 3 controls, there was a predominant accumulation of Al and Fe within neurofibrillary tangles (NFT) in both DP and AD cases. High levels of Al and Fe were also detected in the nuclei of NFT-free and NFT-containing neurons, as well as in neuropil probe sites in these cases. In both regions, NFT contained substantially higher levels of Al and Fe in DP compared to AD cases. These findings suggest the existence of an association between the deposition of Al and Fe and NFT formation, and support the possibility of a global dysregulation of Al and Fe transport in DP and AD.
Ferguson and Mawdsley first described the association between the finding of cavum septi pellucidi and dementia in old boxers in 1965. Since then it has commonly been listed as one of the features of this condition. A number of imaging techniques has been used to investigate changes produced in the brain by boxing. Most morphological studies have failed to show significant correlation between putative abnormalities on imaging and clinical evidence of brain damage. Fenestration of the septum pellucidum, with formation of a cavum, one of the most frequent observations, does not appear to correlate with neurological or physiological evidence of brain damage. Serial studies on large groups may be more ínformative. Magnetic resonance spectroscopy and cerebral blood flow studies have been reported in only small numbers of boxers; serial studies are not available to date.
In boxing, where the face is the main target, the eye is clearly one of the most exposed parts. To assess the eye risks in 75 active and ex-boxers (amateurs and professionals) aged 15 to 70 years, biomicroscopic "examinations, refraction and acuity tests, tonometry, exophthalmometry, gonioscopy, ocular fundus examination with Goldmann three-mirror lens) were done. The results of the survey confirm the existence of alterations, generally asymptomatic, both in amateur and professional boxers. The eye examination showed alterations of structures such as:
Orbital arch,
Conjunctiva, iris,
Lens, retina.
Four boxers had retinal detachment, three of them due to boxing. The ophthalmologist has an important part to play in preventing serious damage to the eye and in checking alterations which might be an expression of subtle neural damage (pupillary alterations).
Could boxing be banned?
The British Medical Association wants to criminalize all boxing. This article examines the logic of the arguments it uses and finds them wanting. The move from medical evidence about the risk of brain damage to the conclusion that boxing should be banned is not warranted. The BMA's arguments are a combination of inconsistent paternalism and legal moralism. Consistent application of the principies implicit in the BMA's arguments would lead to absurd consequences and to severe limitations being put on individual freedom.
The other hand, boxing remains a popular spectator sport, achieves success in which by the promotion of boxing in the childhood years. Despite the failure to ban boxing generally, there remains the realistic expectation that organized boxing by children below the age of consent (appropriately 16 years) is still achievable. There are two reasons for banning children under the age of 16 years from boxing. The first is that children have Iitte awareness of risk, specifically the risk of chronic encephalopathy, which develops only after a lag period measured in decades or more. The second is that there is no place in contemporary society for a youth sport, which has, as its primary goal, the infliction of acute brain damage on an opponent. This paper analyses the medical and ethic-social issues implicit in this subject. Boxing, in historical perspective, has been an altruistic amateur sport for boys and male youths, and has a proud tradition. But in the context of social evolution, and in current perspective to prevent exploitation of underprivileged youths, the time has come for an absolute ban on underage boxing. Such is achievable even if adult boxing remains an olympic and television sport for so me time to come. Because boxing may result in serious brain and eye injuries, the American Academy of Pediatrics opposes this sport.
In the light of medical evidence of the health risks associated with boxing, a watchful agnostic position among sport physicians is no longer justifiable. The normal activity in a boxing match places the athletes at risk of head injury, so me of which may be difficult to detect and impossible to repair. This suggests that sport physicians and others expert in the prevention and diagnosis of such injuries should take a public stand against boxing, as other medical associations have. Although there is a need for continuing research into the health risks, doctors can in the interim take steps to increase public awareness of these risks. Sport physicians in particular can make a strong public statement by also ending their professional involvement with boxing. This need not be interpreted as paternalism; doctors are qualified neither to make laws nor to restrict private behavior. Sport physicians are, however, well equipped to advise those who do make laws and those who choose to engage in boxing. In the end, because this stance against boxing will probably reduce the number of brain injuries in certain athletes, autonomy will be preserved, rather than restricted.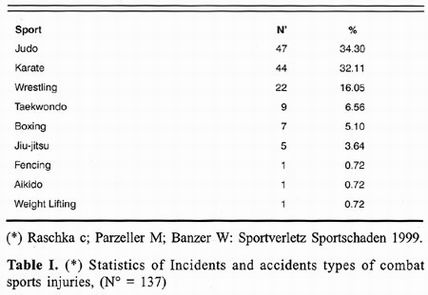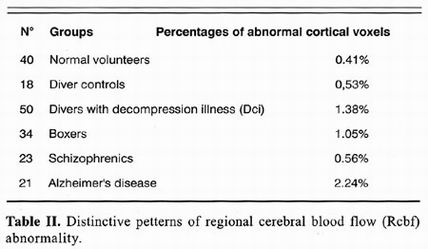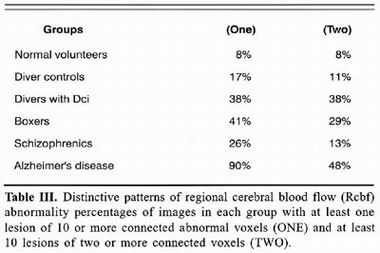 REFERENCES
1. Moseley IF. The neuroimaging evidence for chronic brain damage due to boxing. Neuroradiology 2000; 42 (1):1-8. [ Links ]
2. Leclerc S, Herrera CD. Sport medicine and the ethics of boxing. Br J Sports Med 1999; 33 (6): 426-9. [ Links ]
3. Naccache L, Slachevsky A, Deweer B, Habert MO, Dubois B. Demence pugilistique sans signes moteurs (Boxer's dementia" without motor signs) Presse Med 1999; 28 (25): 1352-4. [ Links ]
4. O'Neill G. Boxing and medicine. Br J Sports Med 1999; 33 (3): 153 [ Links ]
5. Hayward M, O'Neill B. Boxing should be banned. Nurs Times 1999; 95 (21): 31. [ Links ]
6. Ross RT, Ochsner MG Jr. Acute intracranial boxing-related injuries in U.S. Marine Corps recruits: report of two cases. Mil Med 1999;164(1):68-70. [ Links ]
7. Pearn J. Boxing, youth and children. J Pediatr Child Health 1998;34(4):311-3. [ Links ]
8. Brayne H, Sargeant L, Brayne C. Could boxing be banned? A legal and epidemiological perspective. BMJ 1998; 316 (7147): 1813-5. [ Links ]
9. Warburton N. Freedom to box. J Med Ethics 1998; 24(1):56-601. [ Links ]
10. Gillon R. Doctors should not try to ban boxing-but boxing's own ethics suggests reform. J Med Ethics 1998; 24 (1):3-4. [ Links ]
11. Ryan AJ. Intracranial injuries resulting from boxing. Clin Sports Med 1998; 17 (1):155-68. [ Links ]
12. Bellinger B, St. Clair Gibson A, Oelofse A, Oelofse R, Lambert M. Energy expenditure of a noncontact boxing trainíng sessioncompared with submaximal treadmill running. Med Sci Sports Exerc 1997; 29 (12):1653-6. [ Links ]
13. Jordan BO, Relkin NR, Ravdin LO, Jacobs AR, Bennett A, Gandy S. Apolipoprotein E epsilon4 associated with chronic traumatic brain injury in boxing. JAMA 1997; 278 (2):136-40. [ Links ]
14. Tichy J. Soucasne nazory na boxing-Henneruv odkaz. (Present views on boxing-Henner's legacy). Cas Lek Cesk 1997 May 29; 136 (11): 352-5. [ Links ]
15. Vadala G, Moilo M, Roberto S, Fea A. Boxing and the eyes: morphological aspects of the ocular system in boxers. Eur J Ophthalmol 1997; 7 (2):174-80. [ Links ]
16. American Academy of Pediatrics Committee on Sports Medicine and Fitness: Participation in boxing by children, adolescents, and young adults. Pediatrics 1997;99 (1): 134-5. [ Links ]
17. Gross R. APOE epsilon allele and chronic traumatic brain injury (Ietter; comment). JAMA 1997;24-31; 278 (24): 2143 [ Links ]
18. Bodensteiner JB, Schaefer GB. Dementia pugilistica and cavumsepti pellucidi: born to box?. Sports Med 1997; 24(6):361-5. [ Links ]
19. Bouras C, Giannakopoulos P, Good PF, Hsu A, Hof PR, Perl DP. A laser microprobe mass analysis of brain aluminum and iron in dementia pugilistica: comparison with Alzheimer's disease. Eur Neurol 1997; 38 (1):53-8. [ Links ]
20. Hka C, Parzeller M, Banzer W. 15 jahrige Versicherungsstatistik zu Inzidenzen und unfallhergangstypen von Kampf-sportver-letzungen im Landessportbund Rheinland-Pfalz (15 years insurance statistics of incidents and accident types of combat sports injuries of the Rhineland-Pfalz Federal Sports Club). Sportverletz Sportschaden 1999; 13(1):17-21. [ Links ]
21. Kosmorsky G, Lancione RR Jr. When fighting makes you see black holes instead of stars. J Neuroophthalmol 1998;18(4): 255-7. [ Links ]
22. Sheldon T. Outch to examine testing boxers for brain damage (news)BMJ 1998; 317 (7155): 370. [ Links ]
23. Houston AS, Kemp PM, Macleod MA, Francis JR, Colohan HA, Matthews HP. Use of significance image to determine patterns of cortical blood flow abnormality in pathological and at-risk groups. J Nucl Med 1998; 39 (3):425-30. [ Links ]